We convert customers Complaints into Compliments
View and manage support tickets within your CRM account
Key Features
We will import all your tickets from Zendesk and easily attach them to relevant Revamp CRM contact profile. And don't worry if your contacts don't exist in your Revamp CRM account, we will automatically create new contacts, in case it already exists in Revamp CRM, it will be updated automatically without any hassles.

We will remind you to send an email or make a contact when a ticket is overdue.

You can use our contact management tools and filters to easily segment contacts with overdue tickets, completed tickets or any other tickets status.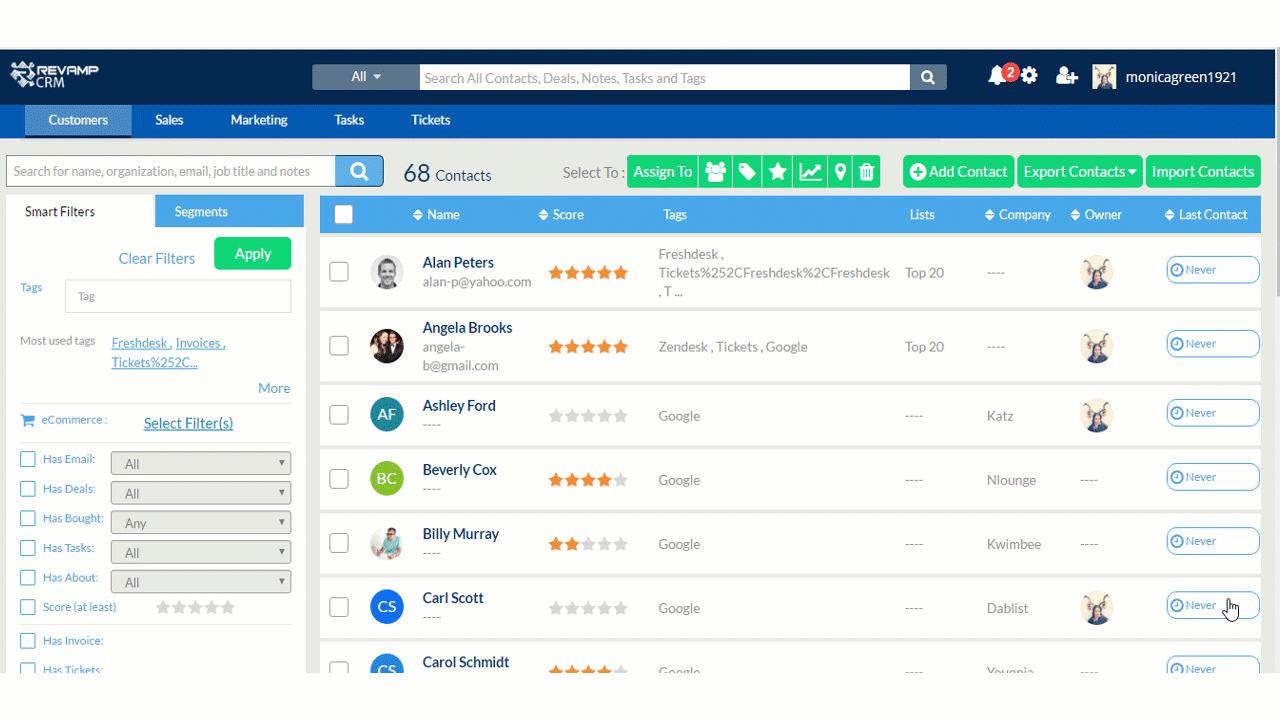 Revamp CRM helps you to win more customers, and to achieve better customer satisfaction results you need to keep sales and support on the same page. That's where Zendesk integration takes place.
In Revamp CRM, we believe that our customers' feedback is our greatest source of learning because it helps us improve and evolve better. That's how customer support could have a great impact on your sales. A better customer satisfaction will help:
– Make every individual feel that he is a valued customer.
– Increasing engagement and customer loyalty.
– Resulting in continued engagement and sales.

Other Tickets Integration