CRM with A Powerful Ticketing System
A Helpdesk for a better customer relationship
Easily Create & Assign
We give you a very simple way to create new tickets and assign them to your team members.
Tickets are automatically attached to related contact profile, that way your sales person can know if there are any open tickets related to each customer before contacting them.
Search & Filter by Ticket Status
Filter customers based on tickets status, type or due date to focus your efforts on a specific segment of customers and make sure every ticket gets resolved and increase customer satisfaction.
Email and Collaborate with Notes
Reply to tickets using your email address from within your CRM without the need to logging into your email. It saves time and unifies the process. You can also capture incoming emails and automatically record them inside your contact profile.
Collaborate with your team by creating notes for internal communication and keep them inside your contact profile.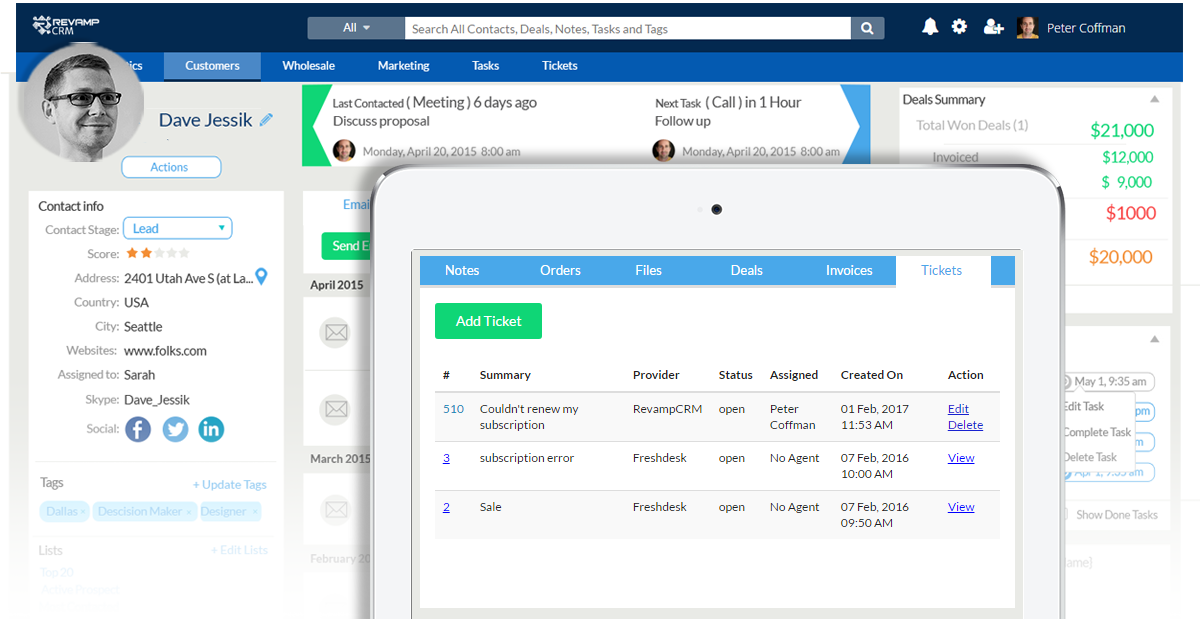 Automation is Key
Create a different set of actions or tasks to be run on customers who have open, overdue or resolved tickets. You can easily start marketing automation to your happy customers, send tempting compensations for unsatisfied customers or simply, automate a quick response to customers with new tickets.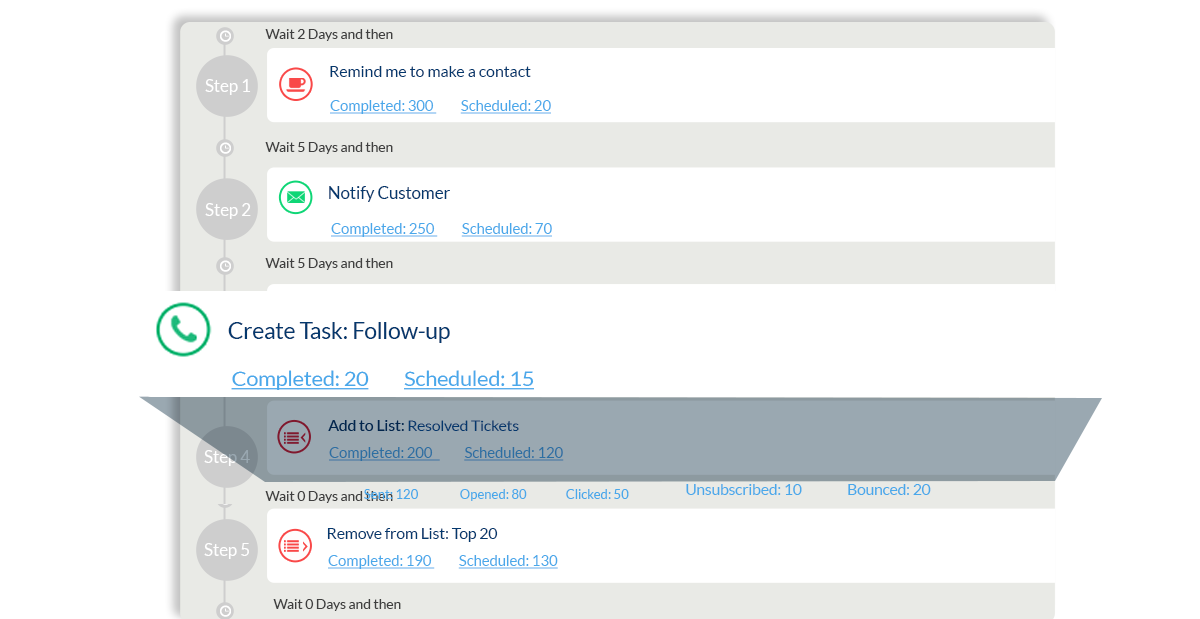 Tickets Dashboard
One view collecting all tickets across your CRM where your can filter your tickets by status, type, created and due date and more. Our color code helps you easily recognize your helpdesk status and prioritize your customer support.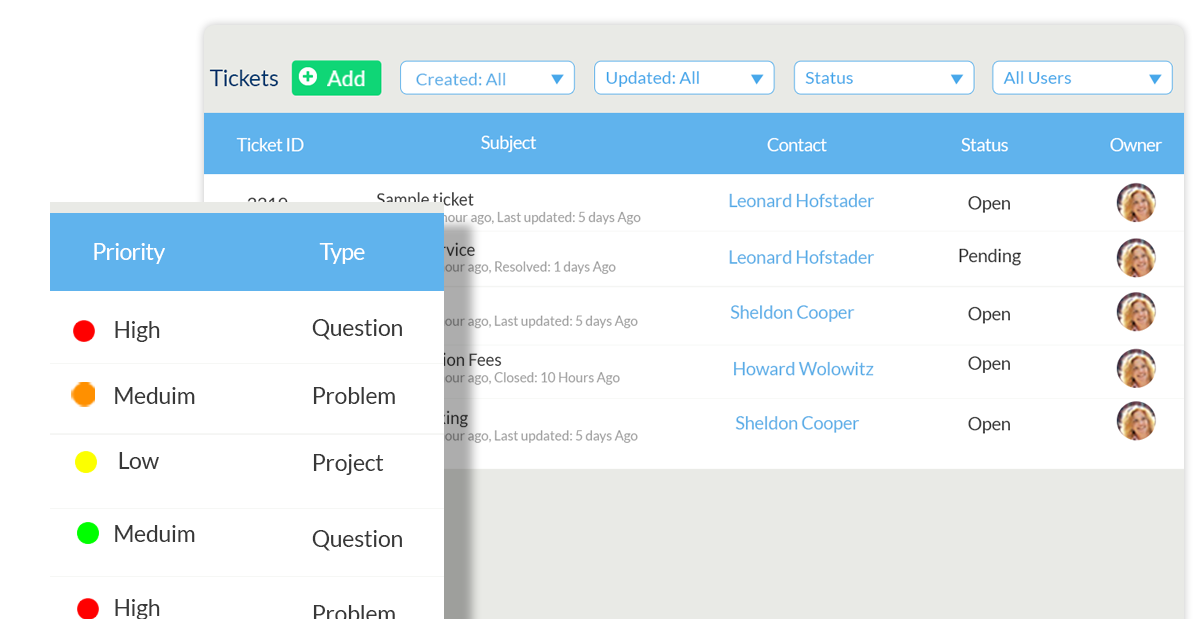 Connect with your Customer Service Tools

Zopim Live Chat Integration