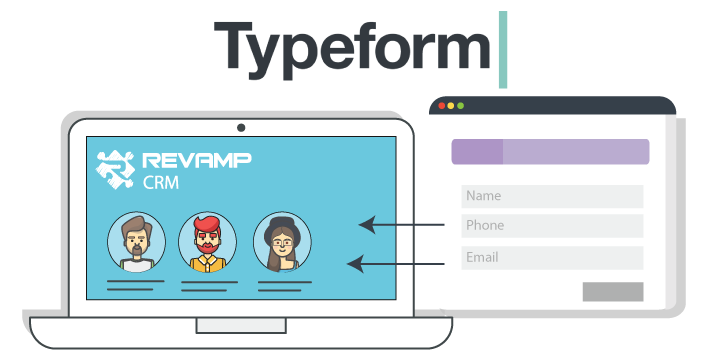 Create Revamp CRM contacts from new Typeform entries
Typeform allows your customers to communicate with you easily. It's important to retain to customer contact information so you can reach out to them in future campaigns. This integration creates Revamp CRM contacts from newly submitted forms in Typeform. Now you can communicate with your customers in a more easier way than before.
How It Works
A new form is submitted in Typeform.
Zapier automatically creates a new contact inside Revamp CRM.
What You Need
A Typeform account
Revamp CRM account