Capture, Identify and Score your hot leads
Connect your web forms and automatically capture your website visitors inside your CRM.
Manage your leads through different contacts stages and intuitive scoring system.
Autocapture Leads
Capture information from prospects who visit your website through web & sign-up forms. Instantly connect your providers – like Wufoo, JotForm, Formstack – to Revamp CRM and import your leads with a click.
Lead Management
Log all lead details and communication including score, emails, tags, phones and use our custom fields to map your data and keep it organized, cleaned and relevant.
Lists & Dynamic Segments
Create static lists or dynamic segments to organize qualified leads and start launching better targeted marketing campaigns, set follow-up reminders and automated workflows.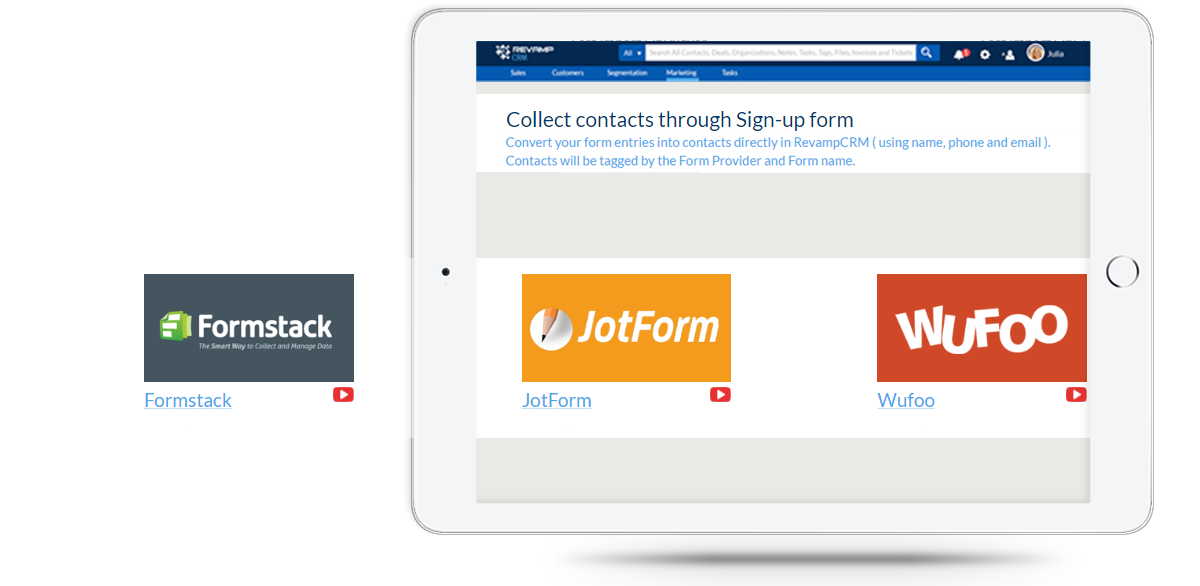 Automated Qualification
Process
Behavior-based Scoring
Put your potential customers into your lead qualification process automatically by connecting web forms to our Automation workflow. Configure a set of steps and actions to run automatically and triggered by lead actions:
– Add score (when a customer open an email)
– Subtract score (when customer unsubscribe)
– Add and remove Tags
– Add or Remove from List
– Assign to team member and much more.
Lead Tagging
We import your leads' Tags with them and don't worry, even if there were new Tags, we automatically create them for you.
Lead Source
Your lead source will be automatically added as a Tag. This helps you understand more about the best sources which generate leads who matter the most.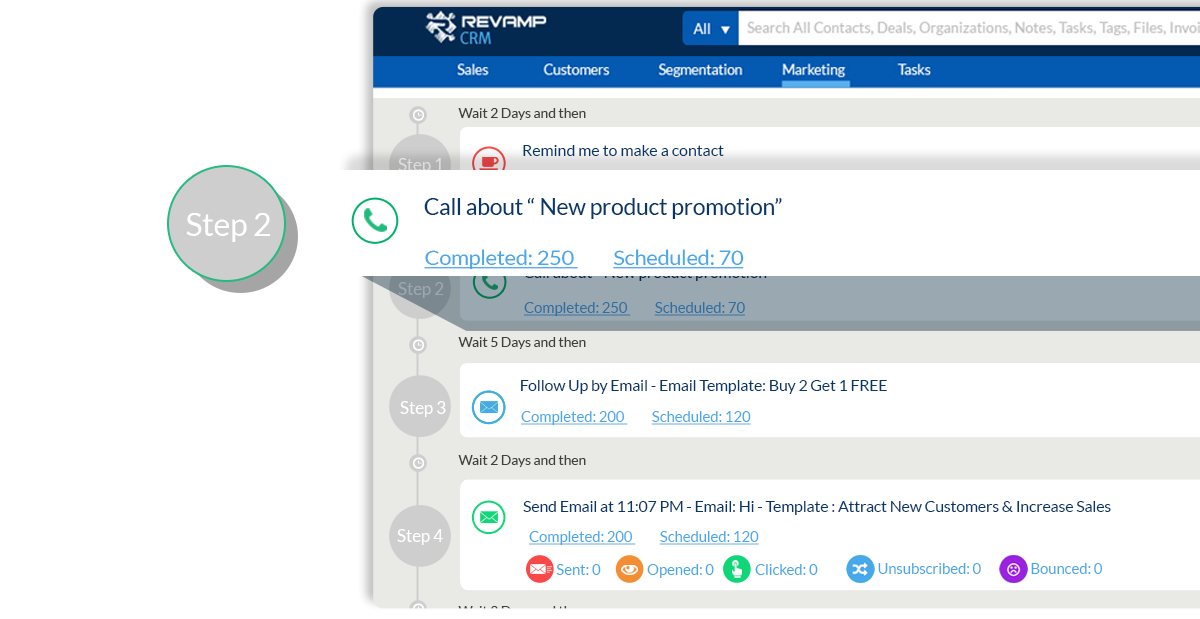 Filter & sort your leads for better communication
Our easy to use filters help you sort your sales leads by lead score, characteristics and other criteria to Help your reps pitch properly and turn leads into first-time customers, and first-time customers into lifetime relationships by keeping your huge collection of leads, prospects, and contacts under control.