CRM built for your business
Intuitive customization tools that cater to your unique business needs
Business Brand
Bring uniqueness to your CRM account by adding your company's logo and choose from 8 different themes.
Timezone & Currency
Easily customize your Timezone and Currency to match your business needs. This helps you achieve more by customizing your task management tools and sales reports.
Your Business Products & Services
Add your company products along with sales channels & sources and different regions you work in and will make sure you get full insights from our sales reports so you can evaluate your most popular products and who can sell them the best.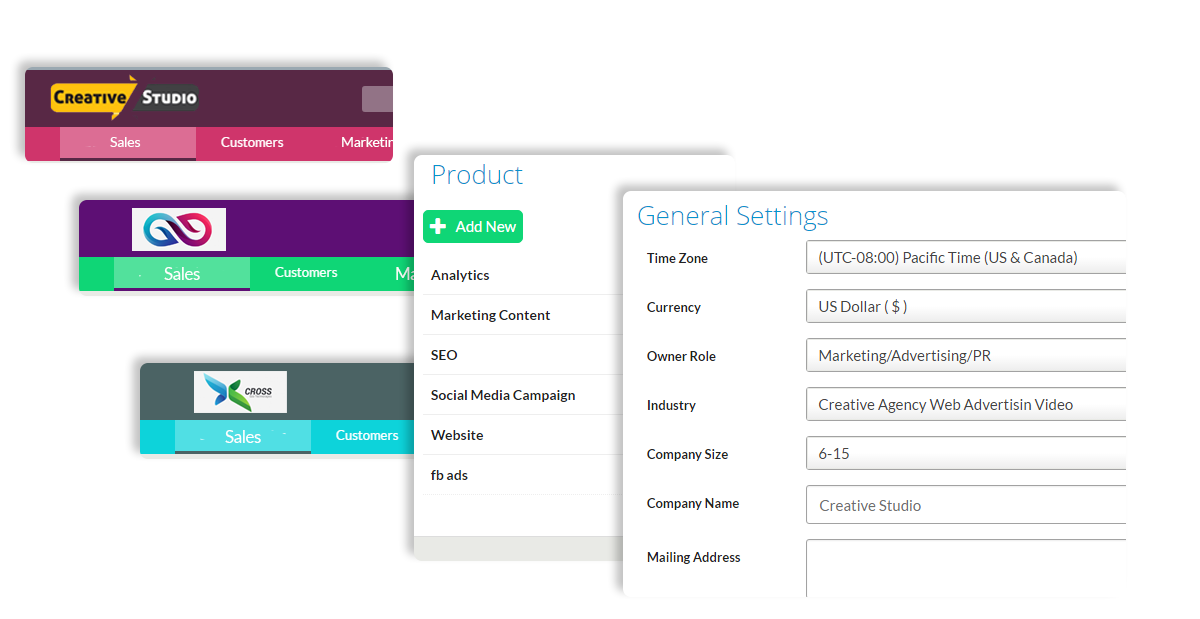 Custom Views
Use filters and sort contacts the way you want to see them so you can have a more efficient workflow. You can focus on all contacts and leads that are assigned to you with one click.
Custom Fields
Revamp CRM comes with a set of fields that caters to the needs of most businesses, but what if you need to capture crucial information about your contacts? We offer you an easy way to create custom fields to extend the information that you store for your contacts.
Customizable Templates
Stop wasting your time trying to figure out what to say to promote your new service. We give you a collection of pre-built Templates to help you increase your efficiency and even better you can create your own templates and add them to your collection. Add your company's logo, name, colors, slogan and have more professional emails sent on your behalf.
Custom Deal Stages
Customize your deal stages to best suit your sales process and drive your business forward.
Custom Menu
Control what to appear on the top menu bar in your account, no coding required, just determine what you DON'T need to see and make it more suitable for your sales team.