Contact Management Tool For Your Store
Connect your online store to view and manage your customers' data, orders details shopping behavior inside your CRM
Collect & Organize
Import Your Data
Connect your store and enjoy a real-time sync with all your contacts data, orders, products and more. We will update existing contacts with their recent website activities and orders.
Get a Complete Picture
We offer 24+ add-ons to help you collect all your customers data in a central CRM view, you can connect your live chat, ticketing and helpdesk system, and much more to save your time and improve your efficiency.
Keep it organized and clean
Tag, add custom fields and better categorize your customers based on shopping activities. We search and filter based on:
Orders recency, Value, AOV and frequency
Category or products purchased
Demographics like city, state, gender, age and more
Dates when Contacts were contacted, updated or added
Invoices and Tickets status
Emails, Orders Notes and the text inside them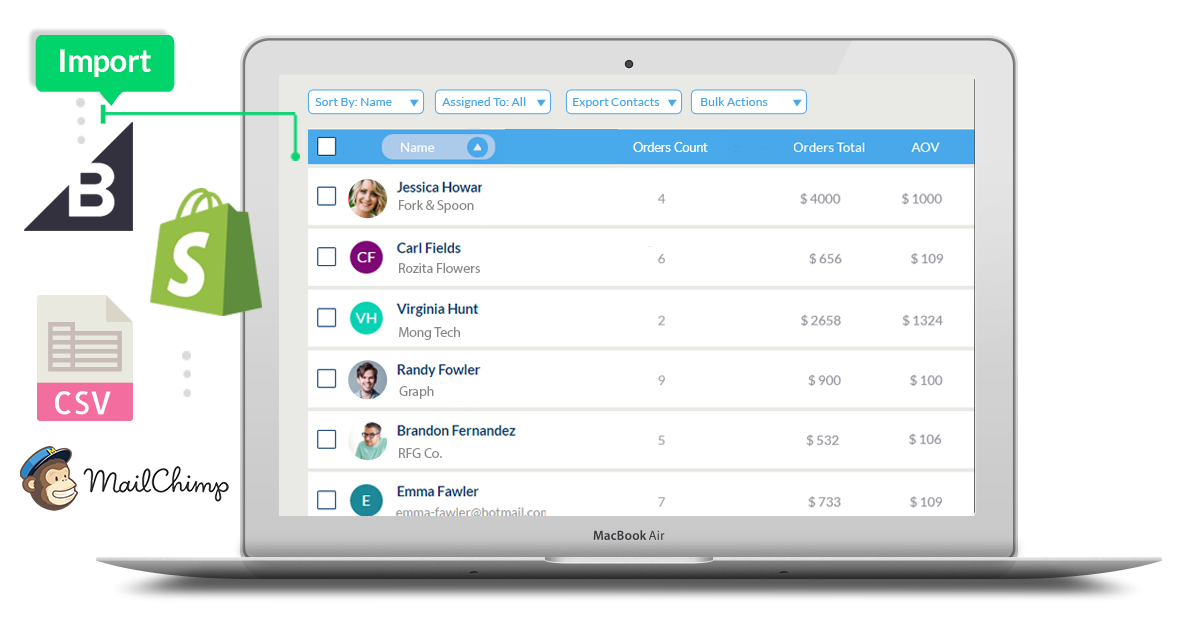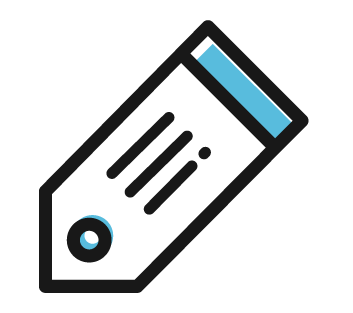 Tags
Use Tags across your Contacts to easily filter and group your data.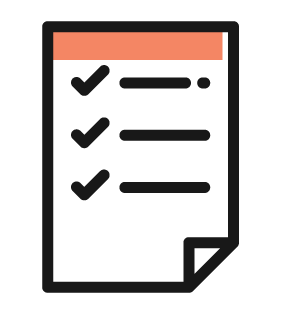 Custom Fields
Tailor data to match your business needs, track extra contact details and map additional fields from Web Forms or CSV files.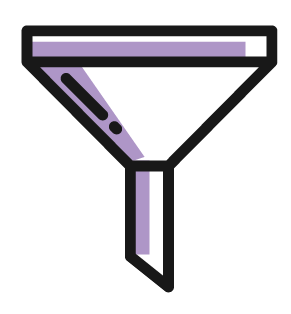 Smart Filters
Easily access the right data and focus your efforts on a specific segment of clients.
Fully Customizable
& Action-Oriented
Custom Views
Use filters and sort contacts the way you want to see them so you can have more efficient workflow. You can focus on all contacts and leads that are assigned to you with one click.
Bulk Actions
Quickly assign leads, add or remove from Lists, score and change contact stage in bulk
Better collaboration
Assign tasks to team members, send emails, save important files and schedule appointments and we will send you email alerts to remind you.
Dynamic Contact Profile
360 contact view
Your contact profile brings you a highly detailed look into everything you need to know about a customer. Notes, Emails opened and clicked, Tickets and Tasks, where they live, their age, job titles and more. This valuable context help you up-sell & cross-sell, and send the right message to the right contact.
Customer Revenue
Find your customer's orders details and order history inside your contact profile. You can know at a glance your customer AOV and Total revenue to define and increase the value of each customer for your business.
Auto profile enrichment
Automatically save copies of your emails inside related contact profile

Order details

Tasks and activities

Tickets & invoices automatically added & updated