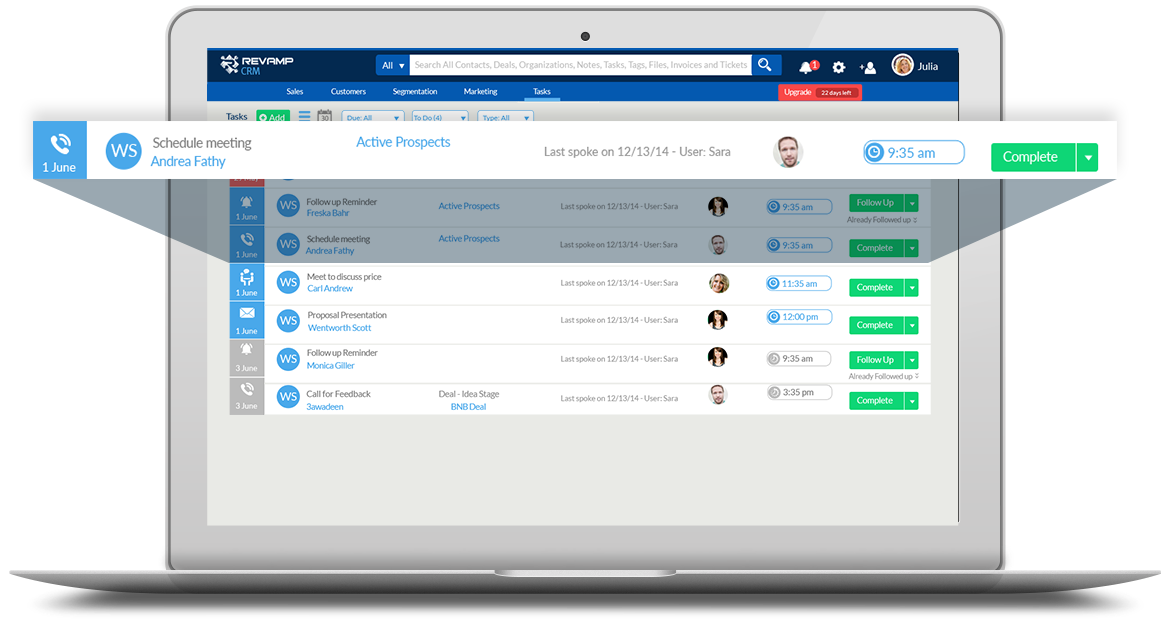 A Solid Overview of Tasks & Appointments
Schedule tasks and relate them to your contacts, or deals. 
Have better control over multiple users.
Task Reminders & Notifications
Receive a daily email with tasks lists. We also add reminders to your tasks when a deal passes its expected closure date & when an invoice is overdue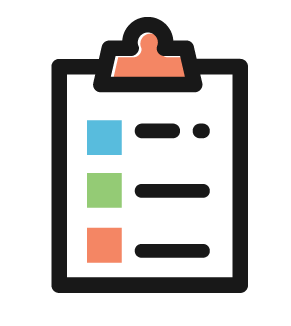 Instant Actions using Color Code
Your Tasks view shows what needs to get done through our color coding, Blue is today's tasks, Red is Overdue, Grey is upcoming.You can follow-up with customers through email. Complete, postpone, or add notes instantly.
Filter For Clarity
Use your filters to focus your efforts on the same day tasks and plan your day with a prioritized to-do list. You can filter by status to see overdue tasks or by assignee and know your teammate tasks.
Track Tasks inside Sales Pipeline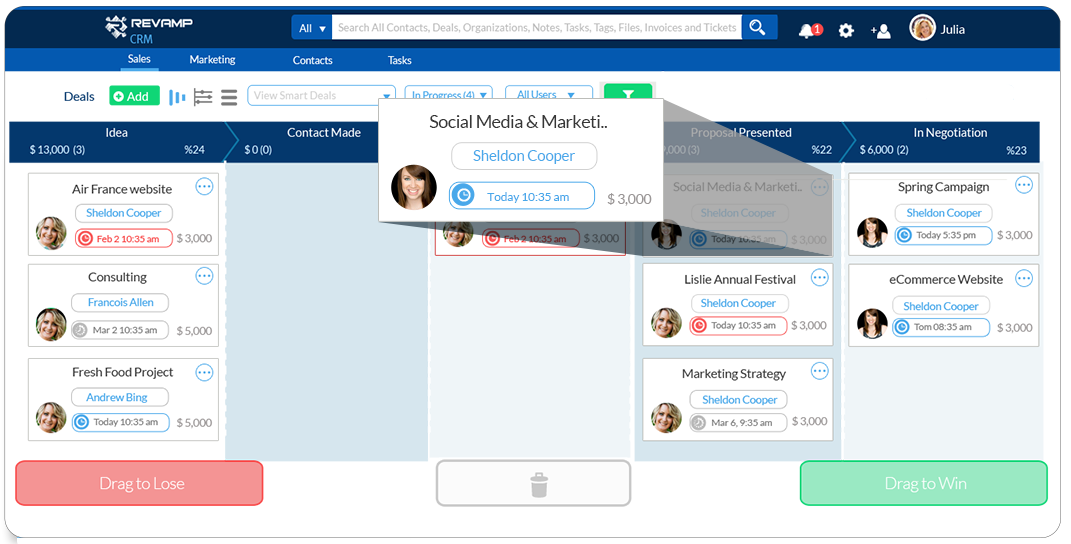 Keep track of Deal's activities and tasks at a glance. You can detect deals with no assigned tasks and schedule one without leaving your tasks view. Deals with overdue tasks will alert you to take proper action.
Manage Your Daily Tasks 
Inside Customer Profile
Last and upcoming Task
We highlight the important tasks and upcoming ones to stay on the right track. You can also add, complete or edit tasks from inside the contact profile along with viewing a list of tasks related to this particular contact.
Activity Timeline
The activity timeline in your contact profile gives you invaluable insights about emails and notes in a chronological timeline view.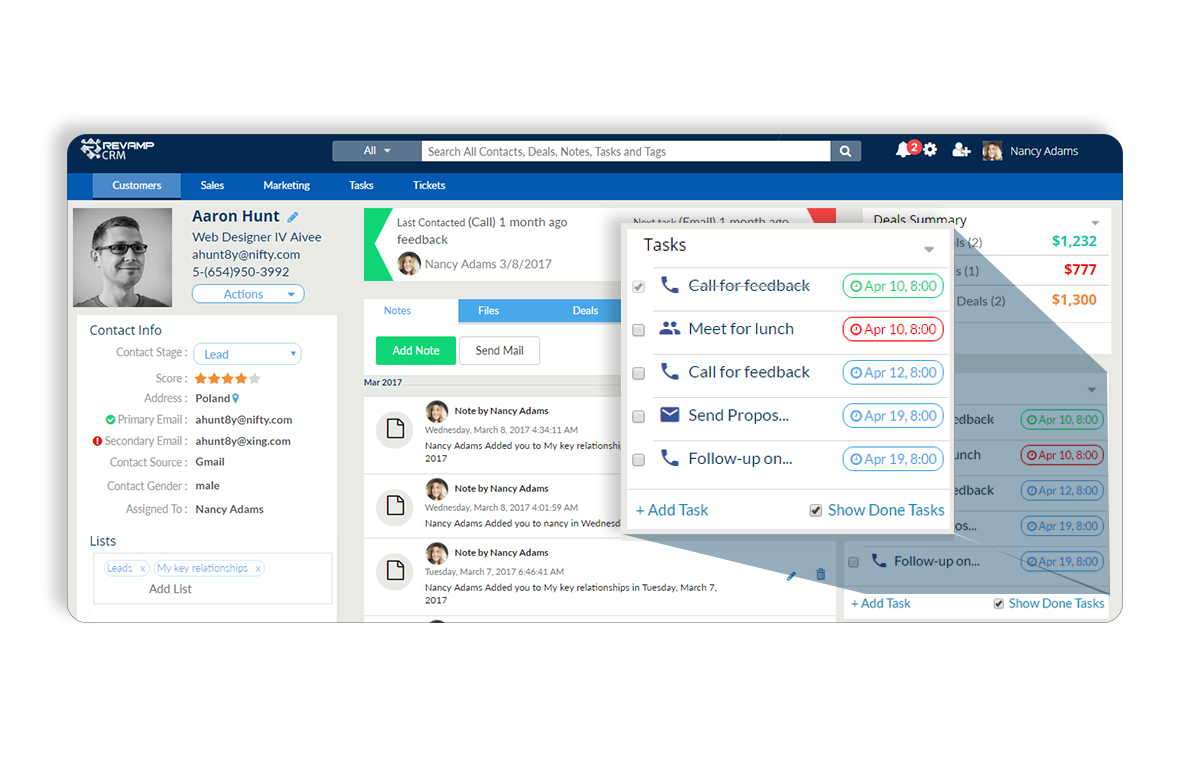 Connect Your Calendar With Your CRM
Connect your calendar from your Google account, to manage your days smoothly as they'll stay up to date on your devices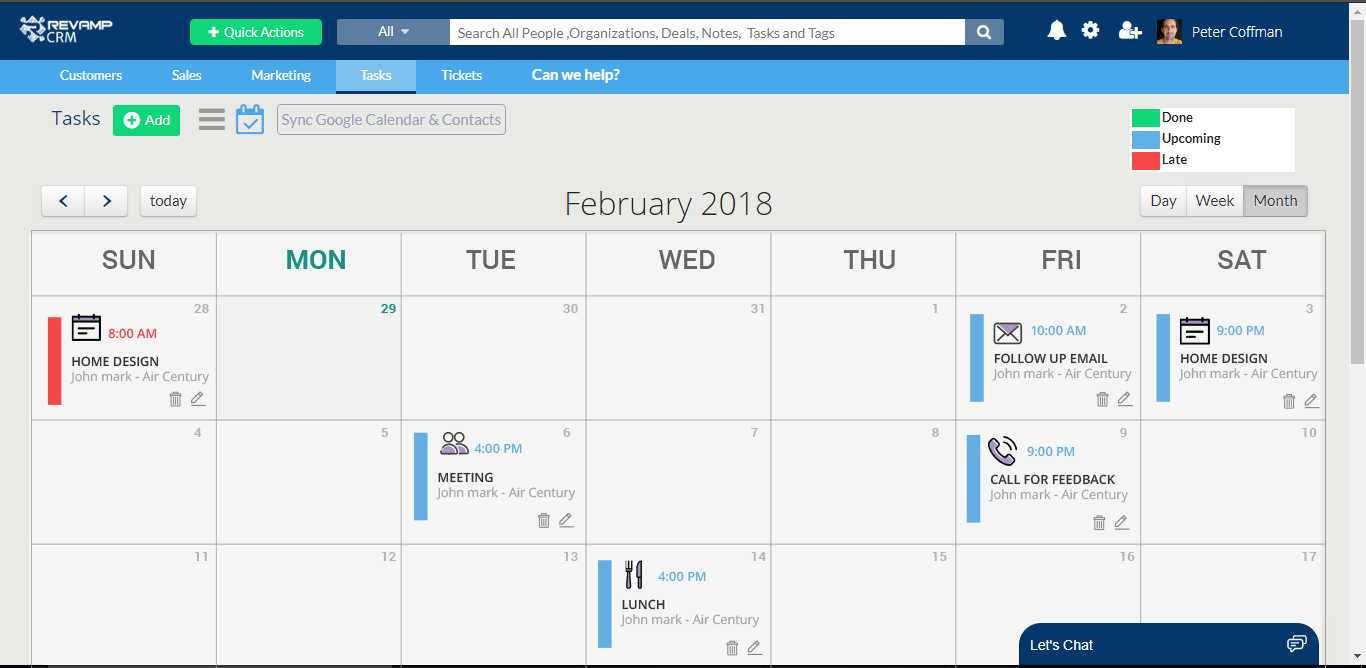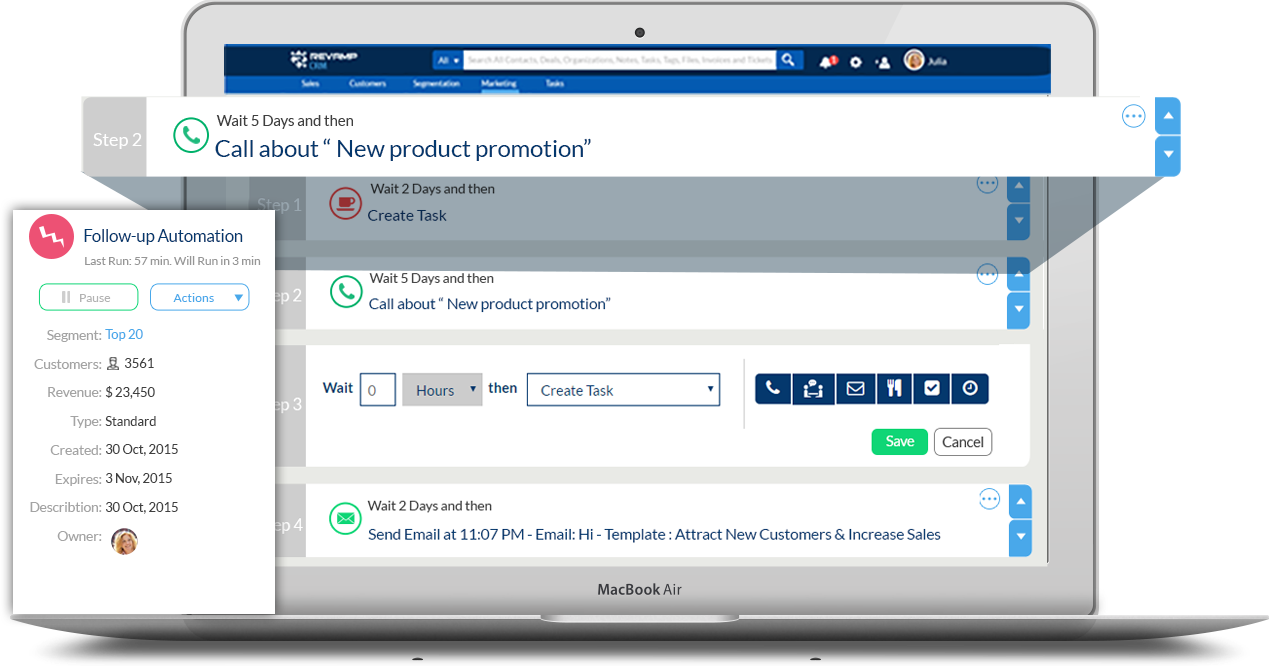 Email Marketing Automation
Keep your customers engaged by setting a series of emails to be sent to a certain segment or list of your contacts. Monitor your automation success through time using our visual insights.
Ready Made Automation
Have a better follow-ups and marketing campaigns that lead to close more deals. They include best practice for:
Welcome Series

Event Awareness

After Sale follow-up

Birthday & Anniversary
Autoresponders
Send a series of emails based on customers' actions, for example, send a welcome series to your leads once they sign-up or fill a web form on your website to keep them engaged. Not only that but also you get to choose when to proceed and send the next email based on customer response to your campaign