We convert customers Complaints into Compliments
View tickets within your CRM
Automatic Syncing
Revamp CRM automatically sync your Contacts and Tickets every 4 hours from helpdesk (freshdesk, Zendesk and more coming soon) to import your contacts, tickets, and update their status so that you can easily track and manage customer's complaints, tickets, &history.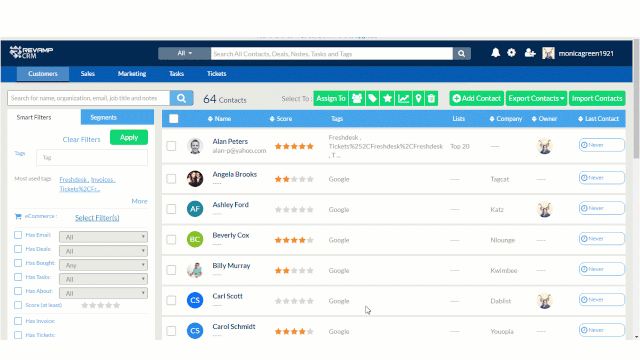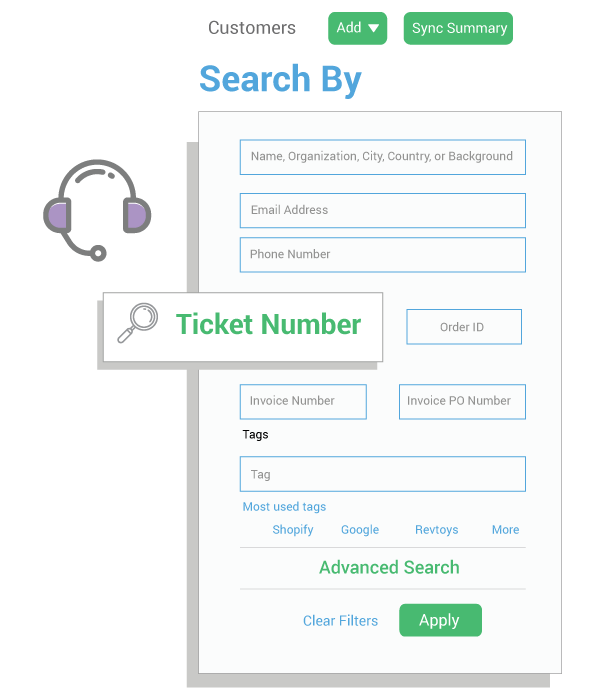 Contact management
Smart filters
Easily find your desired customers, segment contacts with their tickets status, overdue, opened tickets and more using our smart filters
Speedy searching system 
We make it easier for you to have a quick search for your customers either by tickets status or id.
Auto Profile Enrichment
Your contact profile brings you a highly detailed look into everything you need to know about a customer, Notes, Emails, Tickets, Invoices, Files, and Tasks.
Tickets Dashboard
One view collecting all tickets across your CRM where your can filter your tickets by status, type, created and due date and more. Our color code helps you easily recognize your helpdesk status and prioritize your customer support.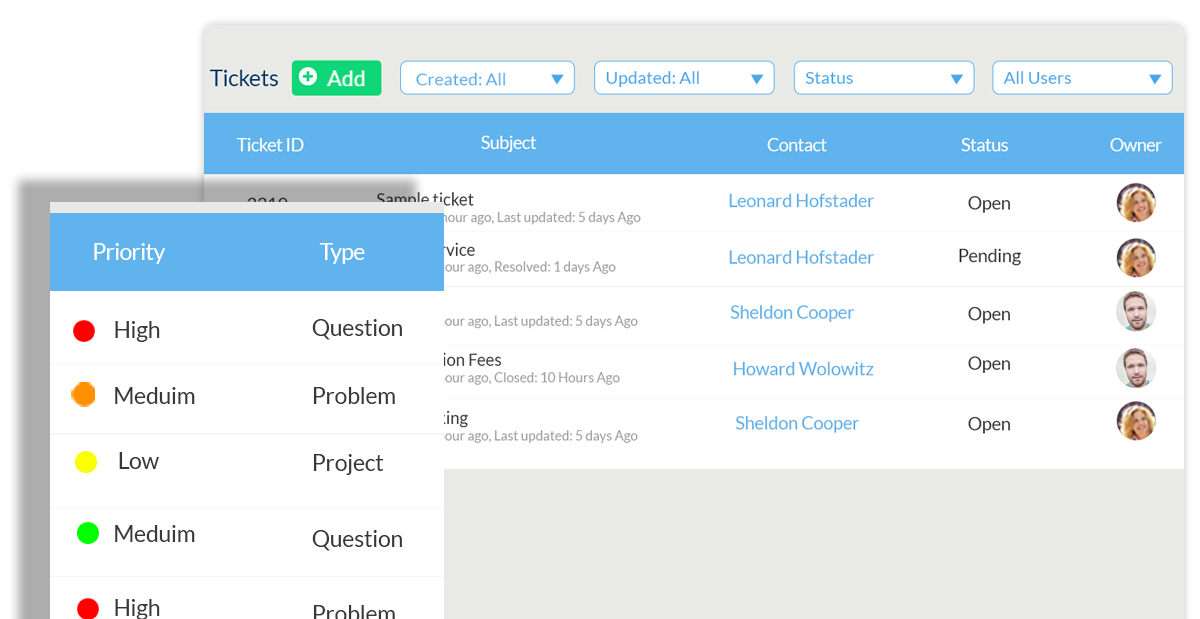 Connect with your Helpdesk Tools
Import your customers along with their tickets and keep your data updated with our automatic syncing